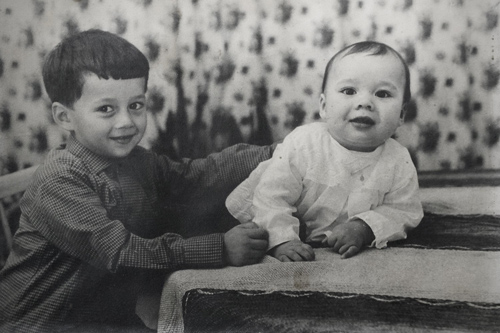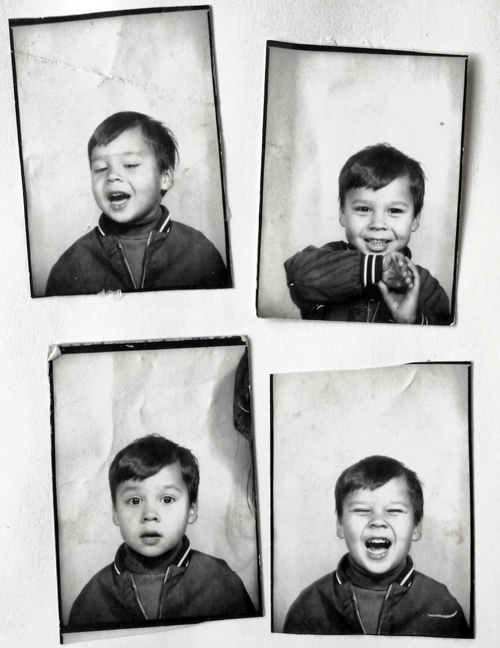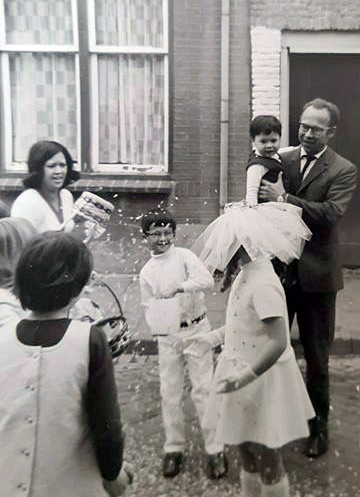 Read what others said about me
Background
I was born on March 10 1967 in the town of Oudenbosch which is in the South of the Netherlands. My father, Jac, was Dutch and worked as a carpenter. When he was young he also played the drums and guitar. My mother, Christine, was from Indonesian decent. She comes from a musical family too and there was always music around the house. I have one older brother, Corne, who also played guitar and bass.

Oudenbosch is also the town where I grew up, went to elementary and mid-school. As a kid I loved to read and build scale model airplanes and ships. Actually, I wanted to become a shipbuilder when I was young.

My uncle Leo Muller introduced me to computers and that also got my interest. But computers where rare in those days and I didn't get a chance to do a lot with those. Also, coming from a musical family, my interests shifted to music and that was what I wanted to do.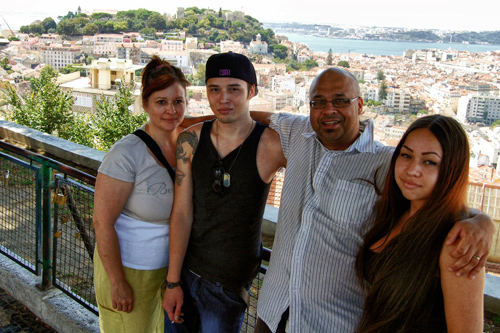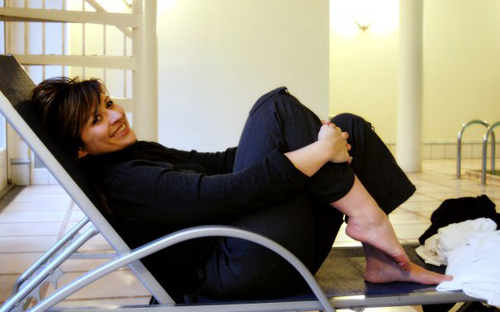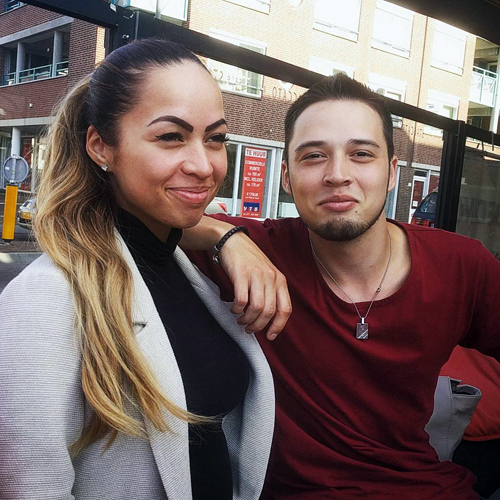 Family Life
I met my wife Brigitte in 1989. We got married in 1991 and are happily married ever since. In 1994 our son Ruben was born and in 1996 our daughter Charissa. Still living in Oudenbosch at that time, they both went to the same schools I did.

Ruben first studied to become a professional chef but switched to studying Graphical Design. After working on a Service Desk for a few years, he now works as a Software Consultant too. At first we thought Charissa would also be pursuing a musical career, but ultimately she decided to become a stewardess, working for the Royal Dutch Airlines.

Food and cooking has always been important part of the Indonesian culture and we are no exception. When Ruben and Charissa still lived at our home, we always made time once a week for a familly dinner. With me cooking 3 or 4 course meals and having a great time together.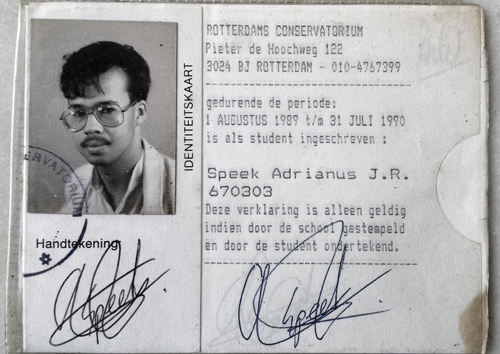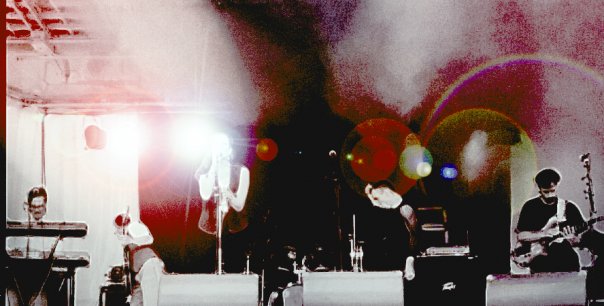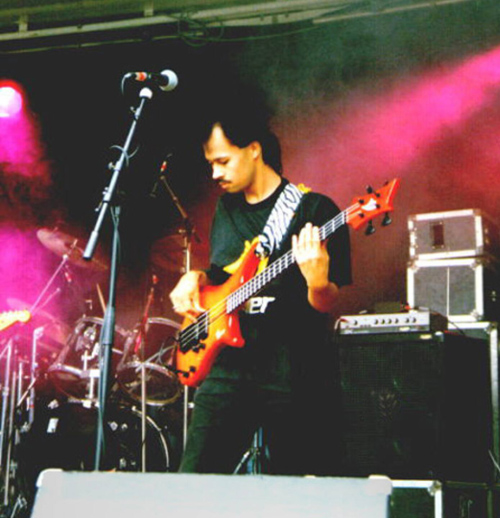 Music
Back in 1985 I started studying Bass Guitar & Double Bass at the Rotterdam Conservatory, but in 1987 I switched to Composing & Arranging. Partly because that was what I did most, having my own band, Tutti Quanti, with a horn section. Also because one of my teachers, Lex Hakker, made me realize I was more a composer than a bass player. Luckily I could make that switch and that was what I did until I graduated.

Besides my band Tutti Quanti I also had my own Big Band. I composed and arranged most of the songs for that band myself. I also wrote music for other Big Bands in the Netherlands, as well as for several production companies, mainly for commercials. As a Bass Player I played in many bands and as a studio musician. I was endorsed by Peavy (Amplification), Vigier (Bass Guitars) and Novanex (Amplification).

I worked together with Vigier for many years, helping them out with Artist & Relations and doing promotional tours. I also helped setting up the distrubution for them in the Netherlands.

Having been a professional musician since 1985 I decided to switch to another career in 1999. Being a musician means being away from home a lot, especially in the evenings and weekends. With 2 young children that ment missing a lot of them growing up. Therefor something needed to change and I locked myself up for 3 months to emerge as a webdesigner.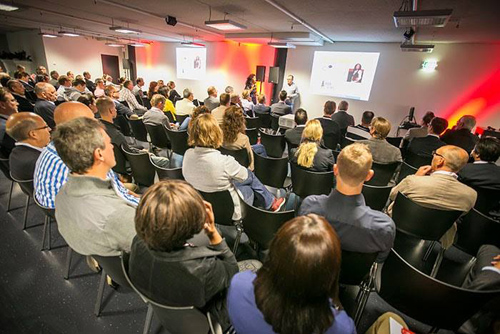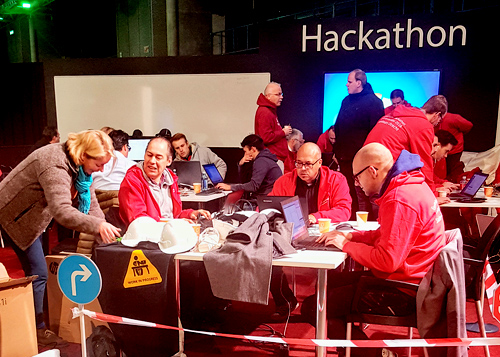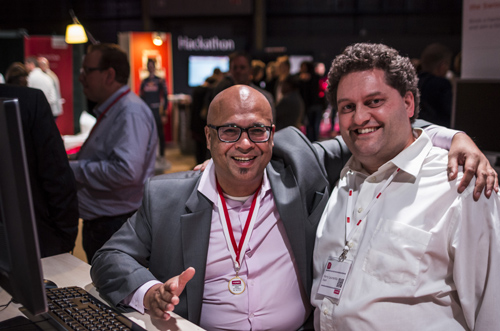 A Software Developer in a Suit
In 1999 I switched to a career in IT. At first as a webdesigner, but soon as an ERP Conusltant, selling and implenting Exact Software. In 2004 I joined the Exact Advisory Board which also took me to Kuala Lumpur, Malaysia, to help them out improving their software.

In 2006 I was invited by founder Eduardo Manchon to join the Panoramio Moderators Team. Besides moderating the forum I wrote several tools for Panoramio and helped them out testing new functionality. After Panoramio was bought by Google in 2007, I helped them out doing testing the migration to the Google infrastructure. I also advised them when Panoramio was merged into Google Maps, for which I worked in Zurich, Barcelona and Lisbon.

In 2009 I started my most ambitous project, designing and building the low-code framework Silver Essence, together with my developer Julio Westerborg. For the unique way Essence generates software without code we were granted a Dutch and US patent in 2013. Essence was also awarded the Exact Innovation Award in 2015 and our company Silver Solutions was nominated as Most Innovative Company in the Netherlands.

In 2021 I decided to take the next step and I joined Sumatra Software as Product Manager. Sumatra is one of the Leading companies in Reporting Software for the ERP Market, specializing in Operational Intelligence. Besides Product Management and Consultancy, my next challenge here will be to get more in-depth knowledge and experience in Marketing.

As a Developer I specialize in Microsoft Technologies: .NET, C# and MS SQL Server. And of course a lot of HTML, Javascript and CSS. Recently I started out using Microsoft Blazor which is also the technique I used for this website. Although I'm skilled enough to do a lot of programming myself, my focus is on application architecture and design.
Let's get in touch!
I am always open for new challenges and meeting new people. Especially in the field of web development, music, photography or cooking. Or if you want to work together professionally, I'm always open for that. What I am not looking for is job opportunities so please don't bother me with that.

If you want more information or if you want to get in touch. Feel free to send me a note.


Get in Touch!